About Inside Drinks
Inside Drinks is the essential reading material for decision-makers in the beverage industry, bringing you the latest news, insight and analysis in a convenient digital format that can be read online in the web browser of any device. Published quarterly and free to read, this digital magazine brings you key insights into consumer and market trends, the latest on ingredients and manfuacturing technologies, updates on regulation affecting the food industry, and insiders' views on brand and marketing strategies.
Whether you're on a desktop, tablet or smartphone, you can read the magazine online for free.
Subscribe to Inside Drinks and never miss an issue.
Issue 31 | October 2019Top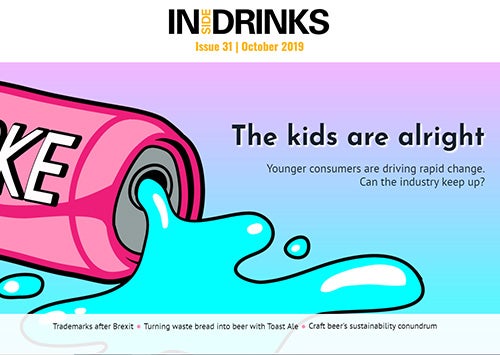 Issue 31 | October 2019
In this issue: Industry adaptation to younger consumers, trademarks after Brexit, craft beer's sustainability conundrum, and more.
Close
Close
Close
Go Top